There are 3 levels of Chimney Inspection
As per the National Fire Protection Association (NFPA) 211 Standards
1) Level 1 Inspection
Recommended if you have not changed – and do not plan to change your heating appliance or system.
Considered appropriate during annual service visit and during flue cap installation.
Technicians do not need to use tools to open or remove doors, panels, or coverings, in order to examine the chimney exterior and interior.
Technicians may need commonly available tools to examine portions of the appliance and the chimney connection and the evaluation will not disrupt the chimney structure or finish.  
Our video scanning and recording equipment used to conduct our inspections is manufactured by Estoban Corp: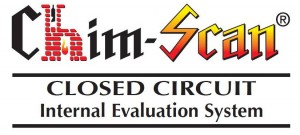 2) Level 2 Inspection
Required when any change is made to your system – for example, before the flue is relined, or when you replace an appliance with another of a dissimilar type or efficiency level.
Required upon the sale or transfer of property.
Suggested when an operating malfunction or external event is likely to have caused damage to the chimney or appliance.
Does not require the removal or destruction of permanently attached portions of the chimney or building structure.
Includes all services appropriate in a Level I inspection, plus the examination of accessible portions of the chimney exterior and interior, including attics crawlspaces and basements.
Can include a visual inspection or a video scan.
3) Level 3 Inspection – quote only – read below
Conducted only after a Level 1 or Level 2 inspection indicates a hazard in concealed portions of the chimney and flue.
Involves the removal, and possibly demolition and destruction, of portions of the chimney or building structure, as necessary.
Requires special tools and access to concealed areas of the chimney and flue.